This was Rand's first time on the beach. I think he loved it as much as a 5-month-old possibly could.  There have been a lot of firsts this week and it is only Wednesday!
It was pretty windy on the beach which was nice because it cooled us off. Here's Rand's "feeling the wind on my face" look.

And his "I just put a salty hand in my mouth look."

As you can see it was pretty windy, so my hair ended up ruining most of the photos.

Rand's other new thing is to "hug" us…we are loving it.

Rand made his first (and second…) trip to J.B.'s Fishcamp with us.  When you eat as early as we do these days you don't have to wait, but we went out on the dock anyway before dinner and said hello to a few of the resident Indian River manatees and had fun explaining to Bubs that he was a fourth generation J.B.'s patron.  We'll have to go back again and get another photo without the bib, although he does look very patriotic.
Speaking of bibs, Rand's favorite bib was custom-made by Aunt Samantha.  I had been attempting to make some myself but when this awesome one arrived one day, I put the sewing machine away.  From now on I will celebrate the talents of my sweet sister-in-law instead.
Speaking of talent, we are also celebrating my friend Settle Monroe and her new business Pinecone Threads.  I'm loving this birdie onesie she made.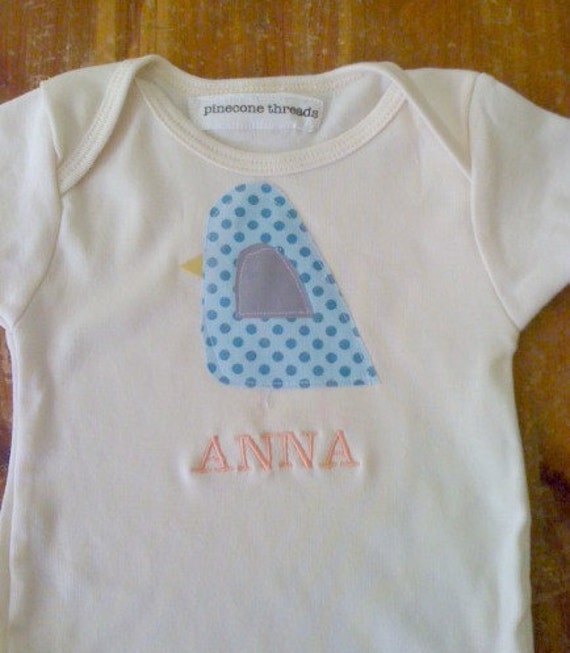 And this adorable dress (she makes rompers for the boys).  I love the Amy Butler fabric Settle uses and the overall chic simplicity of Pinecone Threads.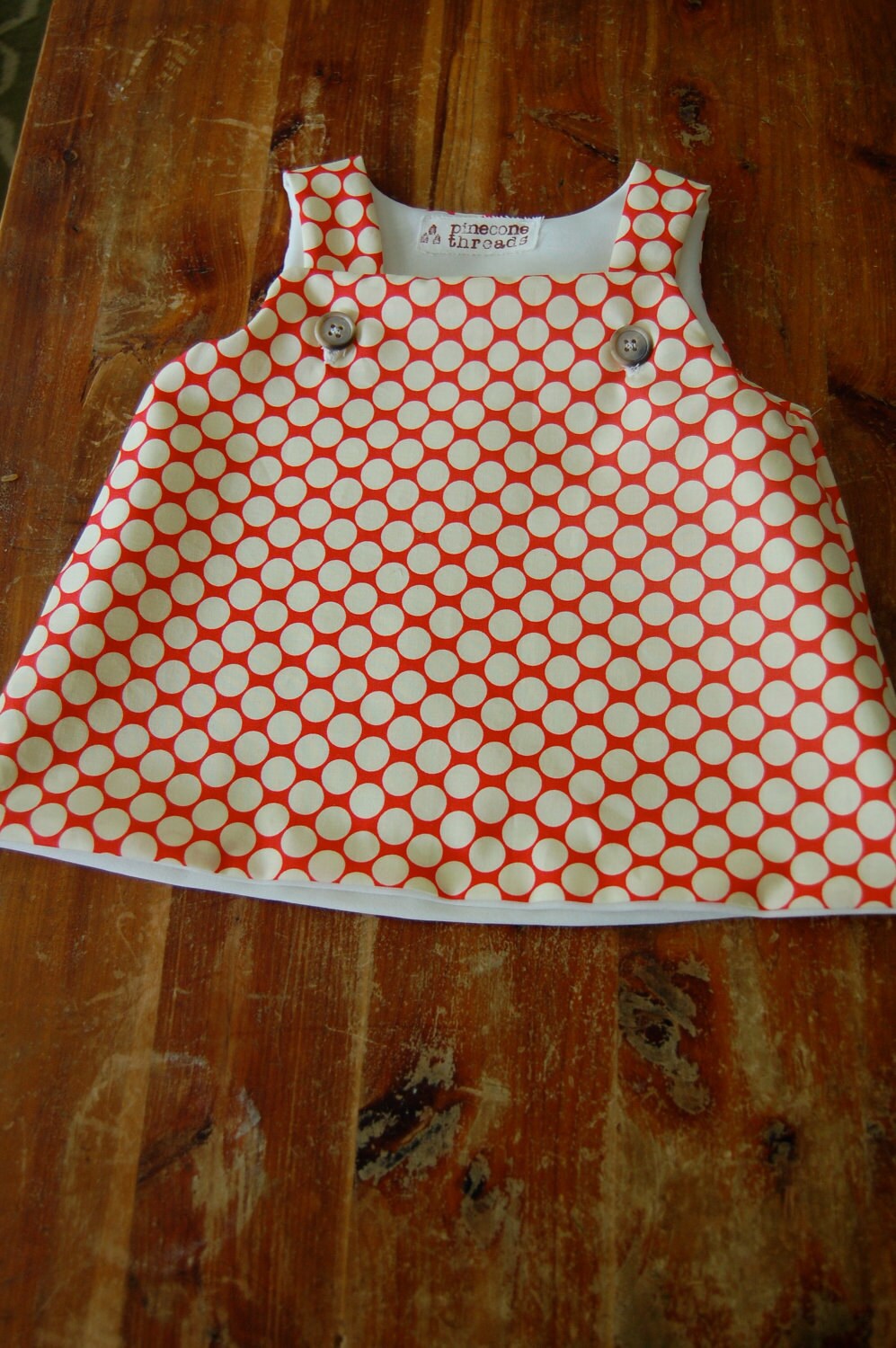 I think Rand will look good in this creative  "Mater Onesie" I ordered for him.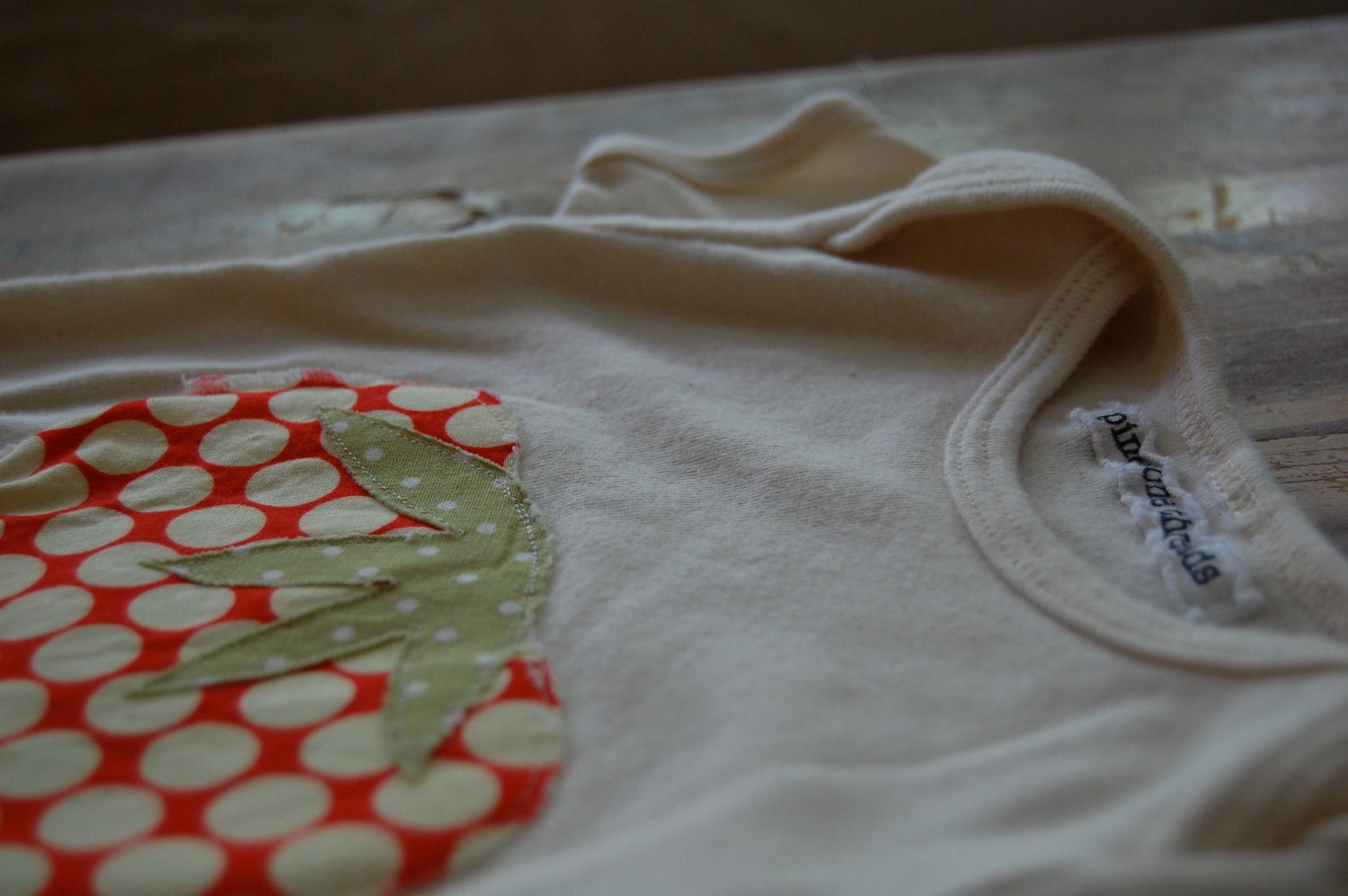 The soft, organic burp cloths would make great new baby gifts – $6 for a special homemade gift is a pretty good deal, you could get a few…or have Settle make one to match your romper or onesie.  You can see all the different designs in Settle's Etsy shop.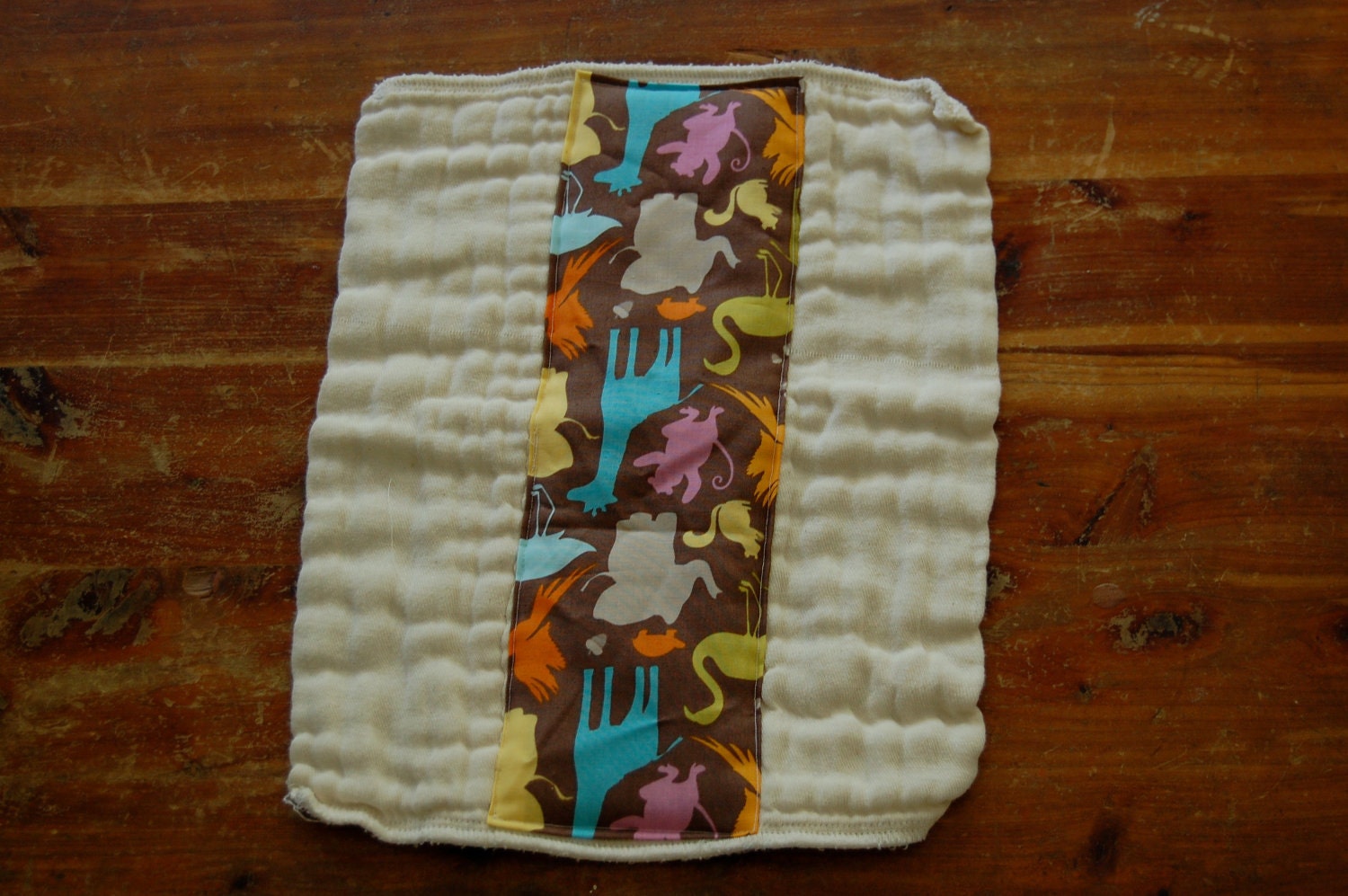 We serve a creative God who made us in His image and calls us to be creative as well. Pinecone Threads and Rand's "R" bib are such beautiful, creative expressions. I'm a thankful witness.
This reminds me, I can't wait to tell you about the book I'm reading…I'll save it for another post.