I need of some slippers.  Our house has only 2 area rugs (one is under the dining room table) and combined with the fact that we now have 3 extra hours of "morning time" since Rand gets up at 5:30 am – I need something for my feet!   We are fine with the earlier start – Rand goes to sleep by 6pm and sleeps through the night – it is just taking some adjustment.
I think this adjusting would be much more fun if I could roll out of bed and slide my feet into some of these…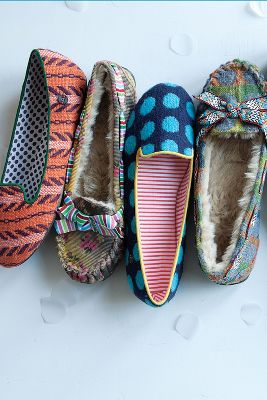 or these…
I've also been checking Zulily for a good deal.  Any other suggestions?
(Images: antropologie, Zapppos)